Top 10 (Most Popular) Best WordPress Themes 2023
The Best WordPress Themes To Consider
When it comes to WordPress themes, there are several top contenders worth considering. The Avada theme offers a versatile and user-friendly design with a vast array of customization options marking popular choice of various types of website
1. Avada |

Website Builder For WordPress & WooCommerce

In the vast world of website builders, finding a reliable and feature-rich solution can be a daunting task. However, if you're looking for a powerful tool that combines versatility, flexibility, and ease of use, Avada is an excellent choice. Avada is a popular website builder specifically designed for WordPress and WooCommerce, offering a wide range of tools and features to help you create stunning websites with ease. In this blog post
2.The7 — Website and eCommerce Builder for WordPress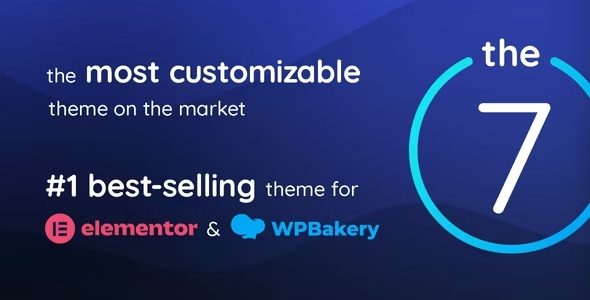 The7 is currently the most adaptable WordPress, Elementor, and WooCommerce theme on the market. No other theme can compare to the amount of creative freedom it affords you. Everyone may benefit greatly from The7's immense strength and unmatched value, regardless of their skill level, whether they are novices or experts, website owners, creative professionals, or digital agencies.
The7 is made to integrate well with both Elementor and WooCommerce. But it goes much beyond the sum of its components!
If you've ever tried using vanilla Elementor to create a website header or alter a product page, you know how difficult it is. However, The7 does not. We have developed a full suite of tools to create distinctive headers, product listings, and individual pages.
3.Flatsome | Multi-Purpose Responsive WooCommerce Theme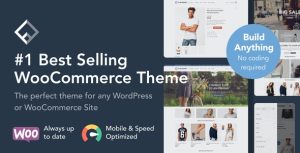 A well-liked multi-purpose responsive WooCommerce theme made for WordPress websites is called Flatsome. It was created by UX Themes and can be bought on ThemeForest. Flatsome is a popular choice for online stores, company websites, and portfolios because of its adaptability, performance, and usability.
A professional website can be easily achieved with Flatsome, a theme that is flexible and powerful. With a variety of customizable options and features, this theme is a smart choice whether you intend to create an online store, corporate website, or portfolio.
4.Betheme | Responsive Multipurpose WordPress & WooCommerce Theme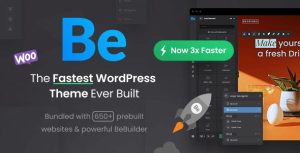 Muffin Group's BeTheme is the ultimate WordPress theme for all-purpose sites that need a little flexibility. BeTheme is versatile, responsive, and has tons of customization choices. Perfect for both WordPress and WooCommerce sites, it's your one-stop-shop.
Creating the ideal website has never been easier with BeTheme's abundant choice of Over 600 pre-made websites, a potent drag-and-drop page builder, and numerous possibilities for customizing it to suit your brand and personality.
Whether you seek to showcase an online business, virtual storefront or portfolio, this one-stop theme shop has all the necessary tools to deliver an outstanding and user-friendly website.
5.WoodMart – Multipurpose WooCommerce Theme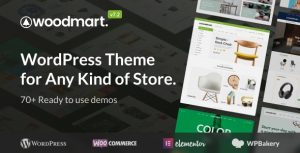 Developed by Xtemos, the multipurpose WooCommerce theme known as WoodMart is the answer for those seeking a versatile and flexible theme suitable for any online store. Whether you're in search of a wide range of features or customization options, WoodMart has got you covered.
Creating an online store that reflects your brand and style is effortless with WoodMart's comprehensive customization options, drag-and-drop page builder, and commanding theme options panel. Regardless of whether your merchandise includes modern electronics, cozy clothing, or household essentials, WoodMart offers everything needed to construct a beautiful, practical online store.
6.Salient | Creative Multipurpose & WooCommerce Theme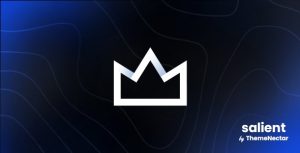 Creating the perfect website is a challenging endeavor. Incorporating comprehensive elements such as videos, texts, photographs, and buttons can create a professional yet remarkable presentation. Experimenting with different designs and compositions is essential to achieving the desired outcome. More complex text can give a professional website an edge – for instance, combining longer sentences with shorter ones can bring nuance and variety. However, striking a balance between these two is paramount when it comes to crafting the perfect website.
Our extraordinary selection presents unparalleled customization options, perfect for transforming your product and hand-crafting a one-of-a-kind experience. Unlock possibilities with our diverse selection, granting you an edge over your rivals. This opportunity is exclusive – don't miss this chance to make something grand! From the subtle to the dramatic, the choice is yours. Stand out from the rest and select carefully – your decision could be pivotal. Make sure to take advantage of this unique moment – the opportunities are endless.
7.Bridge – Creative Multipurpose WordPress Theme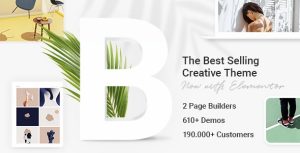 Intuitive and powerful: that's what Bridge is all about. Aimed at freelancers, individuals, agencies, and businesses of all kinds, this WordPress theme is perfect for all those who want to create a website that truly stands out. Stunning and functional, Bridge does it all, giving you the tools you need to make your online presence unforgettable.
Making Bridge stand out amongst its competitors is its expansive variety of predesigned demo sites. These demos span a plethora of industries, ranging from creative agencies, startups, online shops, to individual blogs. Each of these have been developed in a manner that offers a labyrinthine complexity with bursts of varied sentences. Thus, Bridge is a perfect fitting for any business.
8.Uncode – Creative & WooCommerce WordPress Theme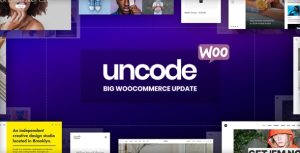 Uncode is a WordPress theme unlike any other. Combining an expansive array of customizable options with the highest grade features, users can craft visuals both dazzling and unique for any range of applications. Whether it's an online store, a portfolio, or somebody's personal blog, this powerful and versatile theme will give its user the scope to create a website that stands tall above the competition. Not just for creative professionals, Uncode can help ecommerce store owners create a professional-looking site that could truly make a statement. Don't just settle for average with Uncode, go above and beyond what you thought possible!
9.Newspaper – News & WooCommerce WordPress Theme

The ever-changing field of e-commerce is a minefield of competition, and only those businesses who stay abreast of the latest trends and technologies can survive. WooCommerce, a platform built on the popular WordPress platform, offers a tremendous array of powerful tools and features for both new and experienced sellers. To make full use of it, News & WooCommerce WordPress Theme was designed specifically for helping business entrepreneurs stand out from the competition and give them the edge needed for online success.
This powerful combination provides cutting-edge features and options for businesses to keep up to date and maintain a competitive edge. As an e-commerce business grows, the News & WooCommerce WordPress Theme is here to offer all the needed extras and fine-tuning features that make it easier to stay on top of all the technical aspects of running a business successfully.
10.Enfold – Responsive Multi-Purpose Theme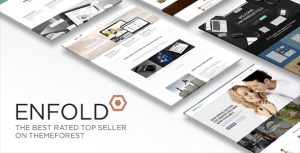 Enfold, an all-encompassing responsive theme designed to fulfill the website needs of companies, bloggers, and noncoders alike. It's packed with powerful capabilities to help you customize your website to make it truly unique – and far from cookie cutter. Effortlessly create a site that stands out with this jam-packed template. A testament to its flexibility, Enfold easily provides projects large or small a stylish and professional look, with an out-of-the-box design that requires nothing more than your personal touches.
Top 10 (Most Popular) Best WordPress Themes 2023