Top 10 Templates for Html 2023
The Best Html Templates To Consider
When considering the best HTML templates, focus on those that offer responsive design, versatility, and customization options. These templates cater to various website types, ensuring a professional and visually appealing online presence.
1.Pitnik – Social Network Online Community UI Toolkit Responsive Template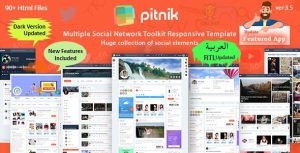 Pitnik: Online Community Social Network UI Toolkit A comprehensive and contemporary HTML5 template called Responsive Template was created especially for building social network and online community websites. Pitnik provides an intuitive user experience on a variety of devices thanks to its responsive design and comprehensive UI tools. The template is a great option for developers and designers wishing to create a vibrant and interesting online community because it comes with a tonne of pre-built pages, customisable components, and features designed to meet the needs of social networking sites.
2.Metronic | Bootstrap HTML, VueJS, React, Angular, Asp.Net, Django & Laravel Admin Dashboard Theme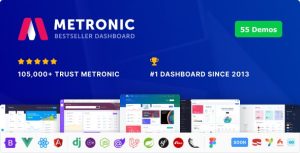 The Metronic admin dashboard theme is adaptable and strong, and it supports a variety of web development frameworks. Metronic offers a complete solution for developing expert and aesthetically pleasing admin dashboards, regardless of whether you're working with HTML, VueJS, React, Angular, ASP.Net, Django, or Laravel. For both developers and administrators, Metronic offers a seamless experience thanks to its slick design and simple user interface. This theme facilitates the production of beautiful and feature-rich apps by speeding up the development process and providing access to a large library of pre-built components, widgets, and layouts. For developers looking to create adaptable and dynamic admin panels across several platforms, Metronic's flexibility and thorough documentation make it a great option.
3.Socimo – Social Online Community Network & LMS Ecommerce Template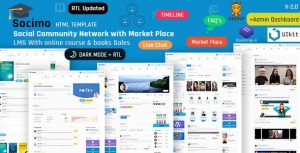 An all-in-one template called Socimo combines the features of an e-commerce platform, a learning management system, and a social online community network. Socimo provides a smooth user experience for both social networking and e-commerce operations. Socimo was created to satisfy the needs of contemporary online communities. Users may easily establish and administer their own online communities, interact with like-minded people, and participate in insightful discussions thanks to its user-friendly interface and wide range of customization possibilities. Socimo is the ideal option for educational institutions and organisations wishing to offer e-learning opportunities because it also offers a powerful learning management system that enables the creation and delivery of online courses. By directly selling goods and services via integrated ecommerce capability, members may also monetize their communities.
4.Velzon – Admin & Dashboard Template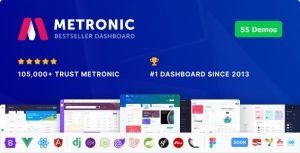 Velzon is a superb admin and dashboard template that provides a complete answer for creating expert and aesthetically pleasing user interfaces. Velzon is the gold standard for productive and efficient web development thanks to its streamlined design, contemporary aesthetics, and simple user interface. Developers can easily design dynamic and responsive admin panels with this template, which is jam-packed with a variety of pre-built components, widgets, and layouts. Velzon offers the tools and capabilities you need to simplify your workflow, whether you're managing data, keeping an eye on analytics, or restricting user access. It is the best option for projects made with HTML, CSS, JavaScript, and other well-liked web technologies due to its adaptability and compatibility with different frameworks. Velzon improves the admin and dashboard experience, giving users the tools they need to manage their apps.
5.Giami Online Social Community PAW Mobile App UI Kit with Market Place Template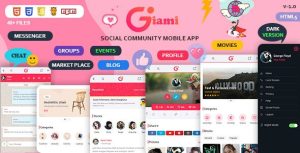 Giami is a cutting-edge mobile app UI kit that blends the strength of a marketplace template with the power of a social community platform to offer consumers a seamless and interesting experience. Giami has a user-friendly interface and compelling design elements that improve the entire user experience because it was created exclusively for mobile devices. Giami enables developers and designers to easily construct a mobile app that promotes social connections and facilitates seamless buying and selling inside a vibrant marketplace thanks to its wide selection of pre-designed screens, components, and widgets. Giami enables users to take part in a lively social community while simultaneously perusing a vibrant marketplace, from connecting with like-minded people to learning about and buying goods and services. Giami establishes a new standard for personalization thanks to its attention to detail.
6.DashCode – Laravel, React, Vuejs, NextJs, HTML,Tailwind Dashboard Template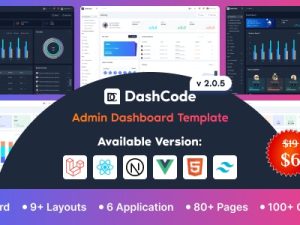 In DashCode, a powerful dashboard template, the best of Laravel, React, Vue.js, Next.js, HTML, and Tailwind CSS are integrated. A pre-built component and layout library called DashCode may be instantly tweaked and integrated into any online project or application. It was developed to hasten the process of development. Developers may quickly and easily construct beautiful and responsive dashboards because to its straightforward style and modular design. Whether you're constructing a data visualisation tool, an analytics platform, or a management system, DashCode gives you the opportunity to build beautiful and practical interfaces that offer a seamless user experience.
7.Aris Resume / CV / Portfolio / vCard Template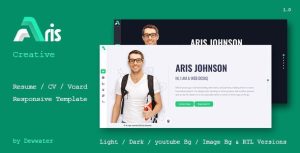 Aris Resume/CV/Portfolio/vCard Template is a highly adaptable and contemporary template created to highlight your professional accomplishments. Aris offers a visually appealing platform to present your CV, curriculum vitae, portfolio, or vCard in an enticing way thanks to its simple and minimalist style. Aris provides a variety of customisable sections and layouts that enable you to highlight your skills and personal brand whether you are a job seeker, independent contractor, or creative professional. Aris makes sure that your online presence is available across a variety of devices with its responsive and mobile-friendly design. Aris helps you to develop a gorgeous and expert online presence that makes a lasting impression on potential employers and clients thanks to its user-friendly customization options and interaction with well-known platforms.
8.Vuexy – Vuejs, React – Next.js, HTML, Laravel & Asp.Net Admin Dashboard Template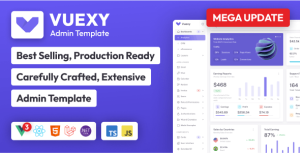 The comprehensive and feature-rich admin dashboard template Vuexy combines the strength of Laravel, ASP.NET, HTML, React with Next.js, and Vuexy. Vuexy's cutting-edge and simple design offers a variety of pre-designed widgets, components, and layouts that make it simple to create effective and responsive admin dashboards. Whether you're working on a project in HTML, Laravel, Vue.js, React, Next.js, Next.js, Next.js, Next.js, or ASP.NET, Vuexy offers a consistent and adaptable framework to manage and visualise data successfully. By streamlining the development process with its powerful features like authentication, routing, and data management, Vuexy enables you to concentrate on designing beautiful and effective admin interfaces. Whether you're a developer or a business owner, Vuexy gives you the ability to make expert and individualised admin dashboards that suit your particular needs.
9.Admo – Responsive Admin and Dashboard Html Template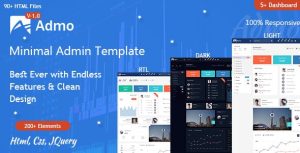 Admo is a responsive and adaptable HTML admin and dashboard template created to offer a smooth user experience on a variety of devices. Admo's sleek and contemporary design provides a variety of pre-built widgets, components, and layouts that make it simple to construct expert and aesthetically pleasing admin interfaces. Admo's extensive range of features and customization options let you adapt the template to meet your unique needs, whether you're handling data, analytics, or content. Admo makes sure that your admin dashboard looks and performs properly on PCs, tablets, and mobile devices thanks to its responsive design. Whether you're a developer or a business owner, Admo gives you the tools to build strong and simple admin interfaces that boost efficiency and simplify processes.
10.Porto – Multipurpose Website Template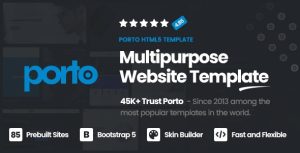 Porto is a versatile and dynamic multipurpose website template designed to meet the diverse needs of modern businesses and individuals. Because of its straightforward and professional design, Porto has a slick and polished appearance that immediately draws attention. Porto offers a broad variety of features and a large range of customizable components to help you create an appealing online presence whether you're a corporation, design studio, freelancer, or online shop. To ensure speedy loading and flawless performance across all devices, the template was built utilising the most latest web technologies. You may showcase your portfolio, market your products or services, or create a powerful web brand with Porto. It's easy for thanks to its straightforward customization options and user-friendly layout.
Top 10 Templates for Html 2023